Save and Give Annual Fund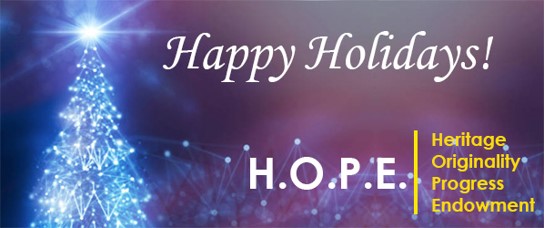 Dear Fu Jen Family Members:
Sincerest greetings to you! I hope you and your loved ones are staying healthy and safe as we welcome in the holiday season. Amidst these challenging times, I would like to bring you heartwarming news and pictures from campus.
When the fall semester began on September 11th, President Chiang welcomed 6,000+ new students to campus with a warm reception and a message of perseverance and resilience. He described how our challenges with COVID-19 were similar to the challenges of the black plague which swept through Europe in the 14th century. The black plague resulted in the emergence of the Renaissance which brought many profound, positive and lasting changes to the world through art, humanity, religion and science. Similarly, our challenges today will result in positive and lasting changes to our future.
In early December, Fu Jen celebrated the 95th anniversary of its founding. The anniversary events and beautiful holiday light displays on campus brought students, faculty, alumni and guests together to enjoy this celebration. The school announced its first signature beer, Father's Beer, brewed especially for this anniversary by The College of Human Ecology. It represents another innovative product from Fu Jen. As we all know, Taiwan is one of the very few places in the world now offering in-person classes. The school continues to modernize its classrooms so students may experience safe, interactive and effective learning.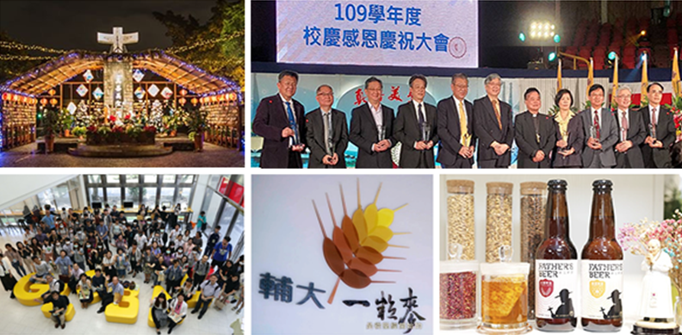 With deep appreciation in our hearts, please continue supporting Save & Give Annual Giving. We call it the Legacy 60 Fund. It will be the 60th anniversary of Fu Jen's reestablishment in Taiwan next year. Let us continue the vision of our founding president, Cardinal Paul Yu Pin, which brings us together as a family.
Warmest wishes for your health and happiness!


Susan Chao (English, '67)
Chief Operating Officer
Two ways to gift to advance excellence: