A Better Tomorrow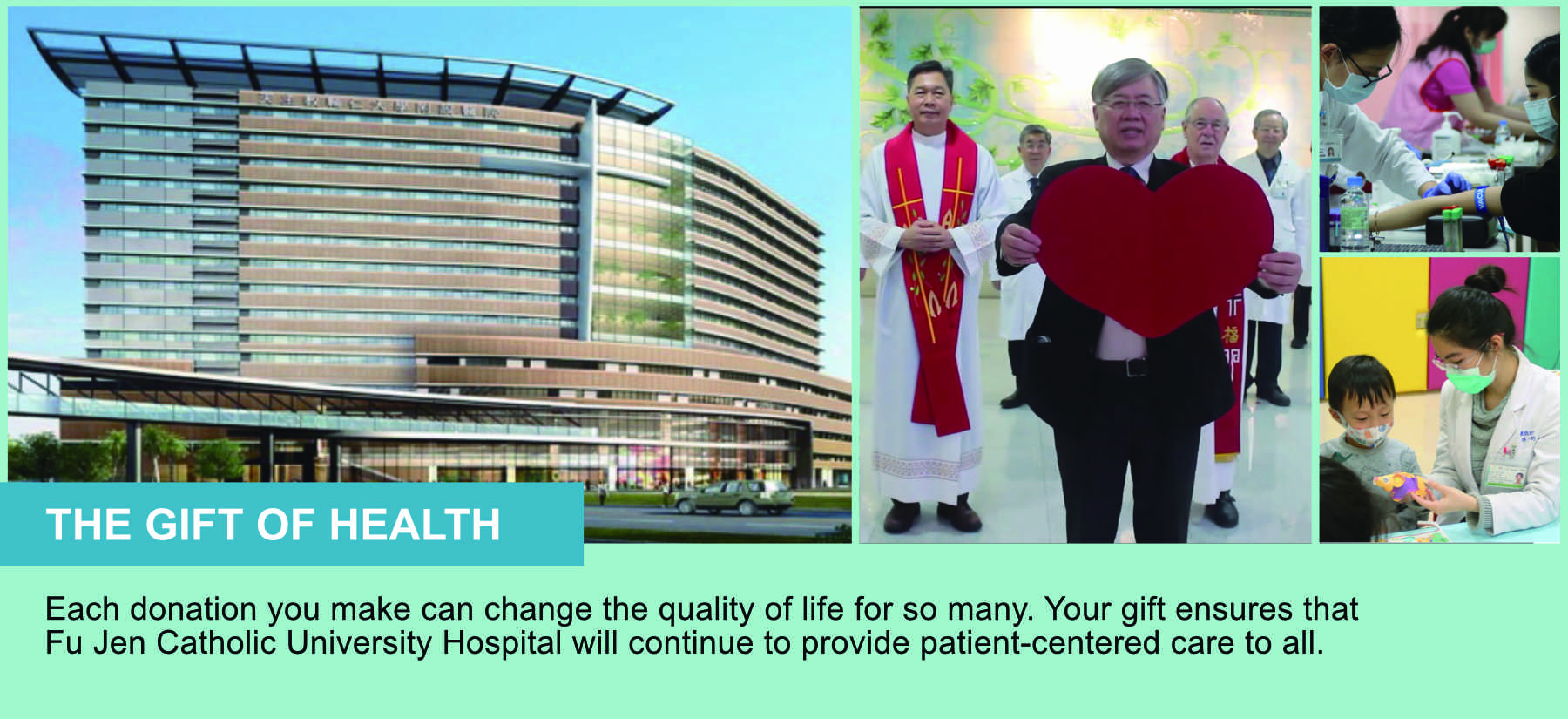 Dear Fu Jen Family and Friends:
As we recover slowly from the pandemic, with signs of hope and vaccines becoming available, it gives me a great sense of pride to share the following film clip of a better tomorrow with you.
Here: https://youtu.be/u3akoADDd2Y
Most of us are familiar with the musical talent of President Chiang. But it is pleasantly surprising to witness the talents of our medical care team of doctors and specialists at Fu Jen Catholic University Hospital on display. It brings great H.O.P.E. and reinforces President Chang's vision which he articulated in March 2020 during his inauguration as president of Fu Jen for a third term.
Meanwhile, thanks to so many of you for your support in establishing and supporting the hospital. I hope you will continue our shared journey to make a better tomorrow as we move forward to the fourth year of operation. We invite you to contribute to the hospital's Annual Giving Fund to support the hospital's most critical initiatives for patient-centered care.
With deep appreciation in our hearts, please continue supporting Save & Give Annual Giving. We call it the Legacy 60 Fund. It will be the 60th anniversary of Fu Jen's reestablishment in Taiwan next year. Let us continue the vision of our founding president, Cardinal Paul Yu Pin, which brings us together as a family.
Wishing you and your family health and happiness in the Chinese New Year of the Ox.
For Fu Jen,



Susan Chao (English, '67)
Chief Operating Officer
Two ways to gift to advance excellence: